Events
Agility Handling Seminar – Putting FUN in the FUNdamentals Dec 9th , 2017
Instructor: Anne Stocum, Game On! Dog Training, LLC
Mastering the FUNDAMENTALS in any sport is essential.  This seminar will clarify 4 essential basics in Dog Agility: Connection and Commitment, Motivation, Crosses and Lines.  This seminar is for any handling system because the FUNDAMENTALS are the same.  Learn how you can improve your dog training AND handling to get the most out of each run by better understanding the Fundamentals of our sport.
What are your FUNDAMENTALS?  Have you built a great CONNECTION with your dog?    Does your dog COMMIT to his lines and obstacles based on your position and motion? Are you getting the best EFFORT from your dog?  Do you have a systematic approach to the placement and timely execution of CROSSES?  Is your dog getting TIMELY information?  Does your dog RESPOND in a predictable way to your handling?  At this seminar, you will get the guidelines and practical advice on how to improve those essential basics.  THIS IS NOT A FOUNDATION SEMINAR…IT IS MEANT FOR TEAMS WHO ARE AT NOVICE TO MASTERS LEVEL.
Date:          Saturday, Dec 9th, 2017
Instructor:  AKC World Team Member Anne Stocum, owner, Game On! Dog Training, LLC
Time:          9am-4pm with 1 hr for lunch
Cost:           $150  for Working Spot; $50 Auditors
Location:   Five Points Training, 835 Five Points Rd, Rush, NY; Indoors on JutaGrass PlayComfort turf paired that with Alveosport Shockpad
Limit:          10 Participants; auditors welcome
Level:         This seminar is appropriate for teams that are: 1) currently trialing at any level 2) or training on short courses.  This is NOT just for novice dogs.  Dogs competing at the masters level will benefit.
REGISTRATION: Agility Fundamentals Flyer Dec 9th
Anne's Bio: Anne has been involved in the sport of Dog Agility for nearly 20 yrs.  She is fortunate to have studied with some of the most successful handlers and dog trainers in our sport: Greg and Laura Derrett, Anthony Clarke, Nancy Gyes, Susan Salo, Sylvia Trkman, Kathy Keats and Susan Garrett among others.  Anne and her sheltie Breeze were on the 2010 AKC World Championship Team and the 2013 AKC- Selected team at the European Open.  Anne's border collie, Tai, has been in several National finals and won or placed at a number of national and regional events. Anne enjoys teaching all levels of agility and helping teams achieve their best through good dog training and consistent handling that builds a solid foundation, and is fun for both handler and dog.  All training is a game! www.annestocumdogtraining.com
"Stay focused. Learn to trust a process. The ultimate advantage is doing the basics better than anybody else because most people won't put in that kind of focused work." — Agility World Champion and Coach Kathy Keats
REGISTRATION: Agility Fundamentals Flyer Dec 9th
______________________________________
Agility Handling Seminar – Putting FUN in the FUNdamentals Oct 8th, 2017 is a WRAP!

The October 9th seminar was a success!  Here are some of the comments from the attendees:
** Thanks again Anne, It was a awesome seminar please do another one soon !!!!
** Fun, fun seminar! Thanks Anne!
** Great seminar…Thanks Anne!
** Thank you Anne! Awesome seminar! Score and I learned more about each other and had lots of fun!
** It was a fun day and we learned a lot. Thanks! Elliott slept all the way home!
** Wonderful Seminar!! Loved seeing the dogs progressed throughout the day!
** It was a great seminar!
**Would recommend to anyone.
_______________________________________________________________________
Game On! September and October classes:
Classes at all levels are continuing in September and October.  The limit on all classes is 6 students to ensure quality instruction. Contact me for details at jstocum@rochester.rr.com
*************************************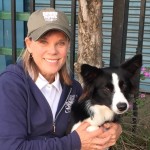 NANCY GYES is coming to Rochester, NY for seminars on Feb 28th-Mar 2nd, 2017. Nancy is a pioneer in dog agility, 7 time AKC World Team member and coach since 2006, and a popular seminar presenter.
Location: The seminar will be held at Brighton Sports Zone, Rochester, NY. The facility is heated and has a sprint turf surface. Address: 3195 Brighton-Henrietta Town Line Rd, Rochester, NY 14623
Limit: 10 working teams; unlimited auditors. WORKING SPOTS FULL; Plenty of room for Auditors.
Working spot: $230/day
Auditing: $85/day.
Time: 8am-4pm each day; 1 hr for lunch. Lunch will be brought in and available for a small fee.
Topics:
Tuesday, February 28th:Young Dog Getting Ready for Masters (Skills and Drills)
Wednesday, March 1st : Masters Level Handling
Thursday, March 2nd: International Skills/Coursework
Registration Form:  NANCY GYES SEMINAR Flyer 2017
Nancy Gyes is a pioneer in dog agility. She has been involved in dog training sports for the last 25 years. She was active in competition and pet obedience, tracking and behavior counseling for pet owners before discovering agility in 1990. A few of her career highlights: Nancy was on the AKC World Team 7 times; 4 years with Scud and three years with Riot. Riot earned a silver medal in the standard class at Worlds in 2001 and the Gold in the standard class in 2002. Riot was the USDAA National Champion twice and the AKC National Champion twice as well. Her border collies Scud and Wicked also won USDAA National Championships. Nancy's border collie Ace won the Bronze Medal in 2009 at the European Open Championships. Her border collie Scoop took silver at the 2015 AKC Nationals. Nancy has been the Coach of the American Kennel Club World Team since 2006, she is experienced working with many breeds having put an ADCh on 3 mixed breeds, 2 mini dogs, as well as 6 border collies and in every jump height from 12 to 30 inches. Nancy primarily trains in the Greg Derrett system but as a coach is willing to work with all upper level handlers within their own handling systems.
Presented by
Game On! Dog Training, LLC