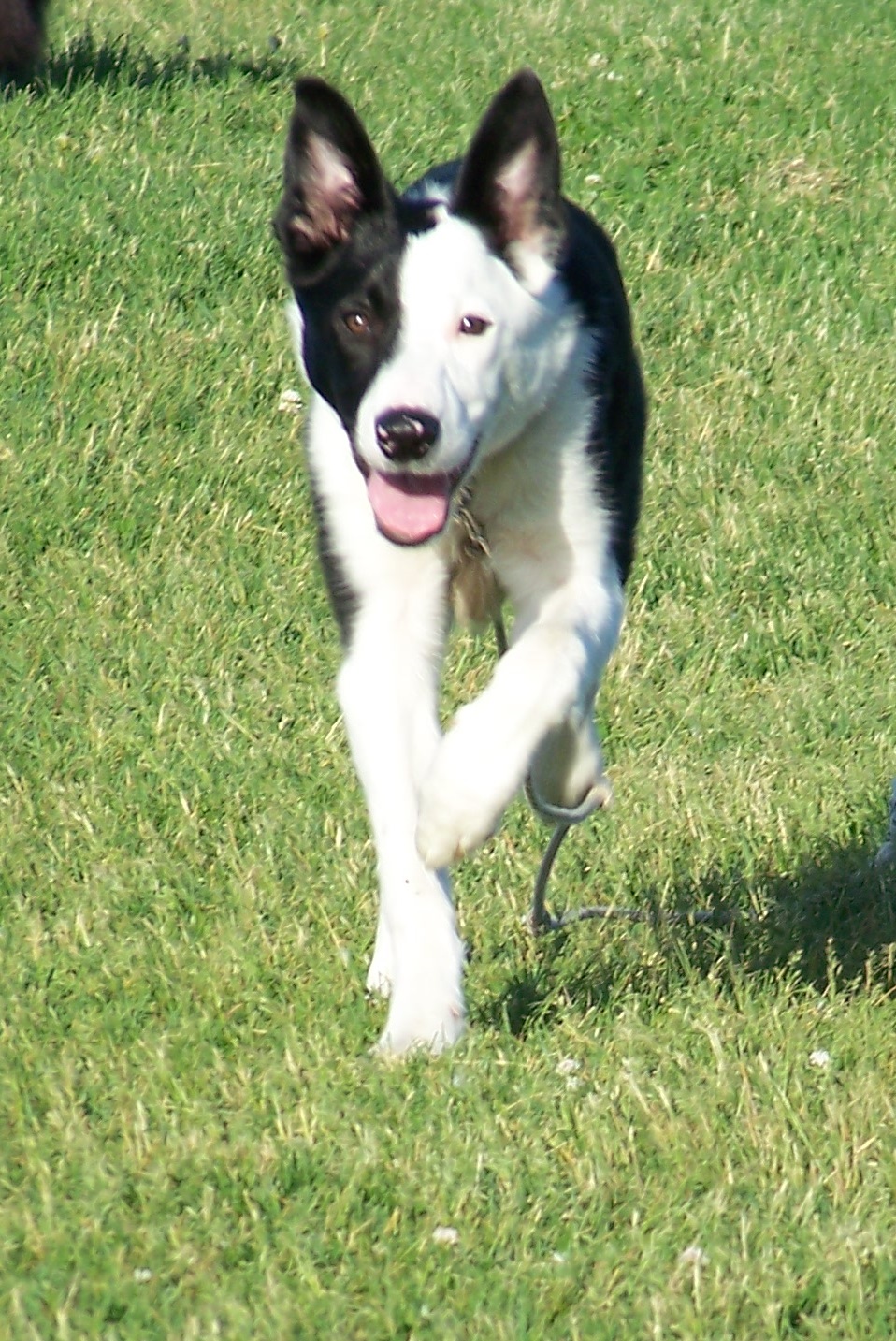 It's been over 2 weeks since I last posted and a lot has happened.  Breeze and I attended the AKC's Agility World Team Tryouts in Minneapolis.  I spent a wonderful week – without dogs!! — with my husband and two grown kids in Rocky Mountain National Park.
And just after we returned, I learned that Breeze and I were selected to join the AKC's Agility World Team that competes in Germany Oct 1-3.   It's been a fun, rewarding and exciting couple of weeks, to say the least.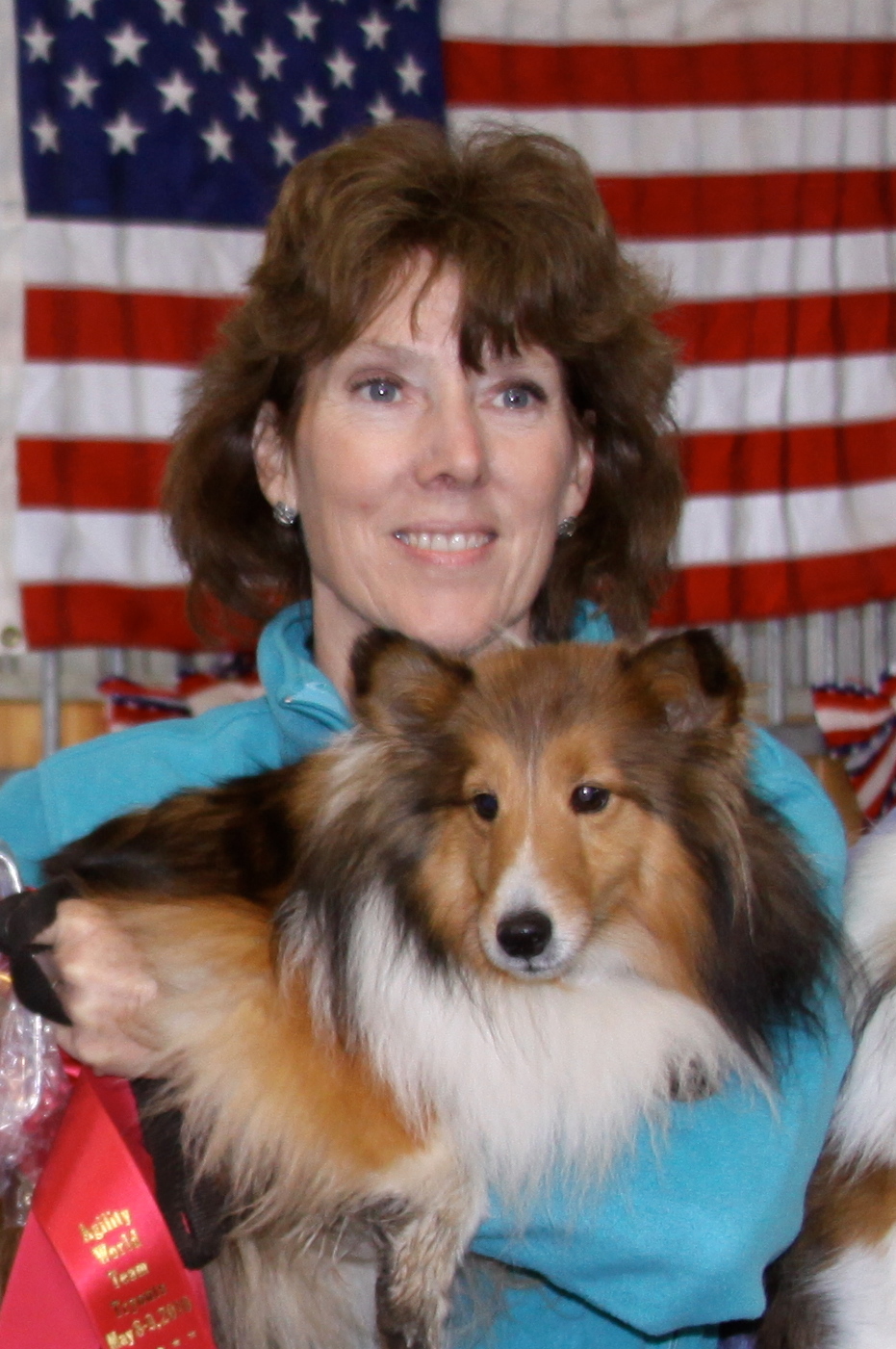 And how is Tai?  Well, he spent a great week at Aunt Sherry's and given that she has a pond and border collie playmates, I'm not sure he wanted to come home!
Tai is just about to turn 5 months old. He weighs just over 30 lbs and is roughly 19-1/2 inches tall.  His adult teeth are popping out all over and he's getting just a wee bit independent as his confidence grows and he discovers the joys of the world.  Tonight we went to a favorite walking spot and he chased birds across a field – yes…he is very fast!  It was a joy to watch him and hard to believe he's only 5 months old given how comfortable he is in his body.
Today was also the day that he heard a super fast dog go through a tunnel as we stood outside an agility ring.  That perked his ears up and gave me a perfect opportunity to work attention on the mama.
Training priorities haven't changed much and they include impulse control games, greeting behaviors, hand targets, body awareness exercises and loose leash walking.  Establishing a good retrieve is getting higher on the list given how keep-away has all of a sudden become an attractive game to Tai.
Today I watched Justine Davenport's 1 year video (click on "video" to get to it) with her border collie Summit.  A preview of where I hope I'll be with Tai a year from now.  Great job Justine!  For those that don't know…Justine is a Canadian agility competitor (and great dog trainer) who has been on the Canadian World Team umpteen times since she was about 16 yrs old.
One measure of Tai's maturity are the disappearing pink spots on his nose.  Here is a collection of pictures showing that progression from about 4 weeks to today.   Amazing eh?