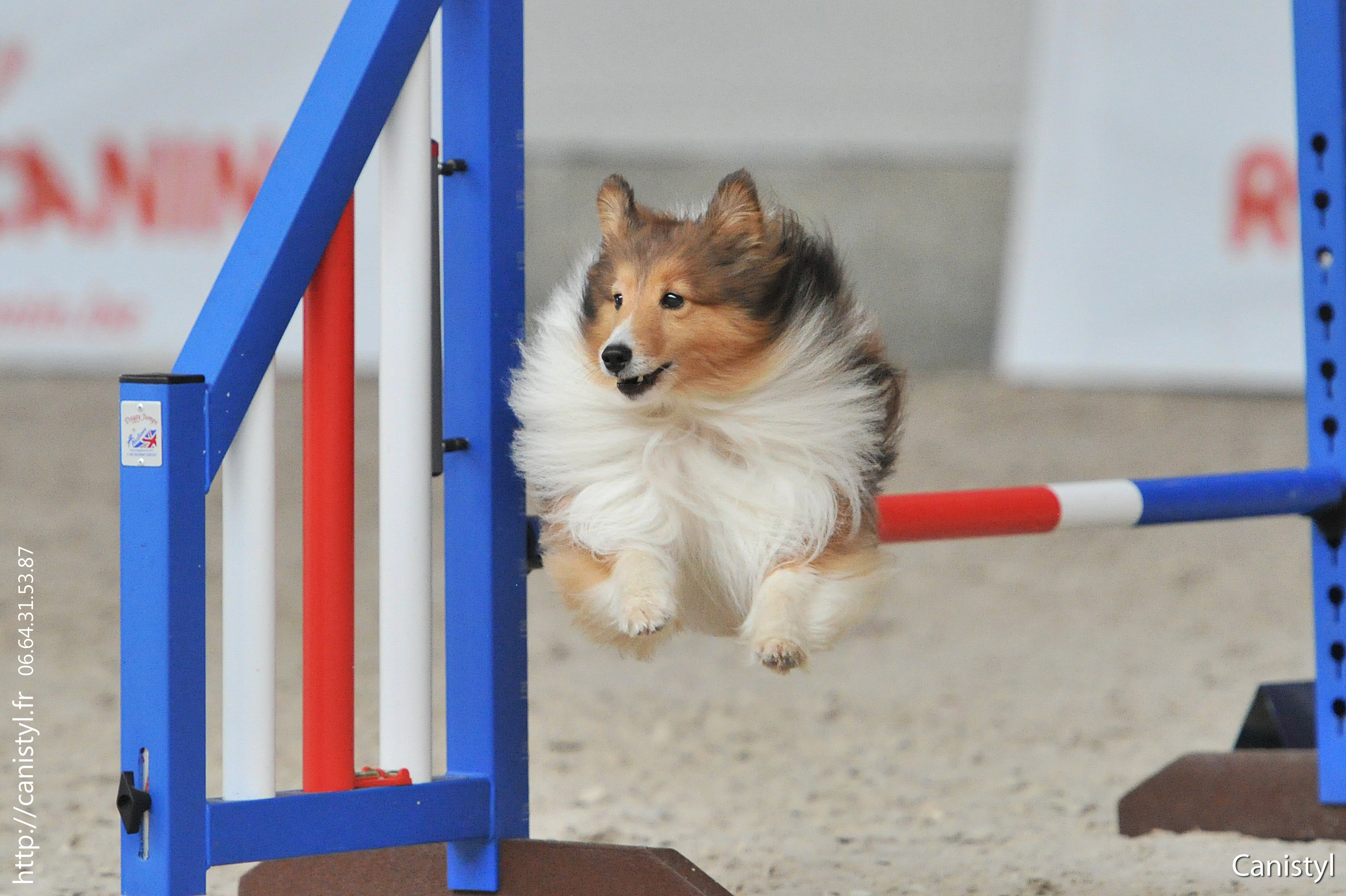 What an amazing agility spring and summer Breeze and I have had.  It started with intense preparation for International Team Tryouts, held in May and culminated in the 2013 European Open in July.  Held in Belgium, nearly 800 competitors from all over Europe and elsewhere indulged their passion for our sport.  I loved the whole experience. From the preparation  – studying courses and trying out new skills – to Tryouts  – always one of my favorite weekends of the year;  to team practice in California, to the trip to Europe.  What could be better than traveling with my best buddy Breeze and spending time with 30+ teammates,  coaches, supporters and 750 other competitors for a week of agility immersion?   Oh, and how about the little stopover in Paris with travel partners Denise, Kim and Brian.  With our three gorgeous sable shelties, we got a lot of attention!
Facing the challenges put before us, was fun and motivating.  Along the way, my  admiration for Breeze grows and grows.  My teammate for many years, we were in sync, trusted each others signals and could operate on a natural "feel".  Not that we were perfect – no one was, by the way–but we conquered most of the challenges put before us.
 Here is a highlight video of our experience.  Enjoy!
Now it's time to switch gears….give more attention to the young boy, Tai.  Over time, and with patience, we are building that trust and timing thing.  Time is a funny thing.  Time is relentless, it marches forward through days, weeks, seasons and years…without permission or possibility of control.
Timing on the other hand is ...the choice, judgment, or control of when (and where) something should be done.
This is what I'm patiently learning with Tai, as we develop our teamwork.  Patience is the key word here.  I'm patiently waiting for that feel thing to kick in, when I'll know more often where I'll be relative to my long-strided boy and when he'll need the information.
 "Patience is waiting…not passively waiting. That is laziness.  But to keep going when the going is hard and slow.  That is patience." — LeoTolstoy
That perfect timing is not coming fast.  and why does it have to be perfect you might ask?  Well, Tai has speed and he has power which I love but leaves little room for error.  Here are some video clips to illustrate the point.
And another reason for patience is recovering from my recent injury – shin splits – an overuse injury, from trying to rush the process, I am now forced to wait for my body to heal.  But this pause is giving me time to work independent contacts and weaves, revisit jump grids and even write a blog post!  Happy training!