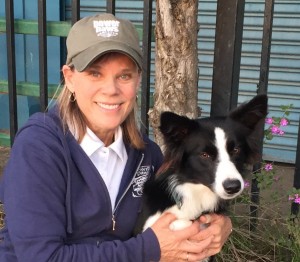 Nancy Gyes will be in Rochester, NY for workshops March 13-15, 2020! Nancy is the AKC World Team Coach, co-owner of Power Paws Agility in California, author and dog trainer extraordinaire.  Here is the schedule:
Friday Morning – International / Premier Drills & Skills
Friday Afternoon – International / Premier Sequences
Saturday Morning – Got Foundation? – For older puppies (8 months plus) and any age that wants to revisit foundation skills. Tunnels, wings or low jumps only.
Saturday Afternoon – Masters Handling
Sunday Morning – International / Premier – Skills and Sequences for the most efficient path
Sunday Afternoon – Masters Handling
Note that each of the half day sessions will be limited to 8 working spots.  Auditors are welcome too.  The workshops will be held at Five Points Training in Rush, NY, just south of Rochester.
Payment in full will secure your spot. I will not cash checks until 2 weeks prior to event. Working spots are not refundable after February 12th unless the spot can be filled with another working team (I will keep a wait list).